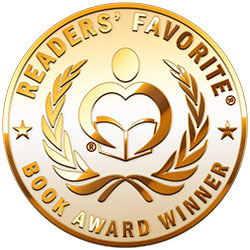 Reviewed by Viga Boland for Readers' Favorite
In The Black Knight's Tune: Ruby's Story, Ruby has the good fortune to be adopted by kindly white folks in New York, but as she grows up and becomes a journalist, her longing to know about her true heritage becomes overwhelming. When her white boss, with whom she has fallen in love, has her accompany him on a visit to the deep South, where the lady he loves is involved in the abolitionist movement, Ruby gets to participate in the lives of her black brethren living on the plantation. Though their lives differ from hers in New York, more than ever she feels their shared connection to the past and their resiliency. She is enriched by that experience and a couple of others that mean the world to Ruby and which I'll leave for the reader to enjoy with her.

It never ceases to amaze me how some authors, like Naomi Finley, can write a sensitive, realistic story in only a few pages while others will take twice as many pages to tell a similar story and not touch your heart. What a talent! The Black Knight's Tune: Ruby's Story is one of a series planned by Finley who tells us in her bio that she has "an affinity for the Deep South and its history" and is "fascinated by the resiliency of the human spirit." That resiliency is evident in the female protagonist, Ruby, born to black slave parents but separated from them while still a youngster. Beautifully written, tightly edited, and with plenty of revealing dialogue and reflection, The Black Knight's Tune will resonate in your memory long after you set the book aside. Like that famous song, "Amazing Grace", Naomi Finley as crafted this novella with amazing grace. I look forward to her next book in this series.