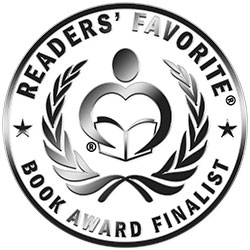 Reviewed by Trevor Otieno for Readers' Favorite
Rod Vick's The Book of Invasions is an outstanding illustration of what a great novel should be. The events and moments are a mash-up of significant historical occurrences. A 5,000-year-old artifact is found in the melting ice at a Greenland ecological research station in the first chapter. The sudden deaths of a dozen climate scientists at a remote Greenland research site have shocked the entire world. Ricky Crowe, the sister of a murdered researcher, struggles with her own grief issues and her tragic past, which has left her with an eight-inch scar on her face as she attempts to determine whether the paver-map holds the key to her sister's fate. She and her new friends launch a race to solve puzzles buried in tombs in Egypt and Ireland after presenting the map to the organization that provided funding for her sister's research.

The way the story veered off to Egypt and later Ireland, where both good and bad characters fought for control of the item and the power they thought it held, was quite entertaining. Every episode that The Book of Invasions described made me feel involved. Rod Vick is undoubtedly a master at explaining things. Any reader will be attracted to the novel because of its accurate portrayal of the events. Along the path, there are numerous surprising turns and curves. I felt a sense of intimacy with the characters or a desire to learn more about them. The storyline was quite intriguing and interesting. I advise mystery fans to grab The Book of Invasions.