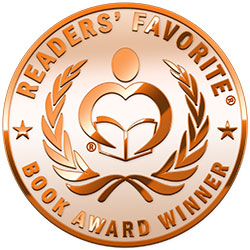 Reviewed by Jamie Michele for Readers' Favorite
The Breathing Sea I: Burning by E.P. Clark is the standalone third installment of The Zemnian Series and is preceded by book one, The Midnight Land: The Flight, and book two, The Midnight Land: The Gift. This third part reads perfectly well as a standalone. Dasha will one day rule as Empress over the female-run land of Zem. Dasha has been coddled and advised from within the confines of the royal walls, but inevitably must see and understand those she is destined to rule. She also must come to terms with a bargain made between her mother, the Tsarina, and the gods, as she attempts to understand uncontrolled visions and body function so that she might harness the power of her half human, half god self and finally become the woman she is destined to be.

The Breathing Sea I: Burning is a beautifully told story with an incredible nod toward an alternate world where women run the show. In a story filled with fantasy and plenty of drama, Dasha is on a quest that is unique to her position. This is not a fast-paced read, but it is elegantly written and engrossing in both style and substance. I admit that it took some time for Dasha to endear herself to me, but I suppose one might argue that was her human side stepping forward, with childish antics and a vexatious attitude. Where this book truly shines is in its descriptive elements, where the landscape comes to life and supporting characters are as interesting as their lead. I'd recommend this book to those who love well-written fantasy, and am happy to discover that I will not have to wait to see where the saga ends, as the fourth book in the series, The Breathing Sea: Drowning, has already been released.