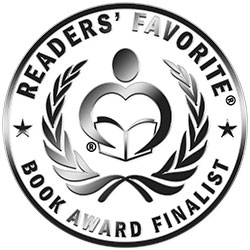 Reviewed by Kimberlee J Benart for Readers' Favorite
The Buccaneers of St. Frederick Island by Linda Maria Frank with illustrations by Marianne Savage is a wonderful mystery story that is sure to entertain young readers. Set in 1947 at a small Catholic school on a remote island, it follows the adventures of five kids who form a secret club to investigate what happened to the money that disappeared from the church vestry; money that was raised by their class over an entire year to buy toys for orphans in New York City. After a beach shack they use as their clubhouse burns down and other suspicious and threatening events occur around them, can the Buccaneers, their families, their Native American and "beach people" friends find the clues to get the money back, and just how deep does this crime go?

I enjoyed The Buccaneers of St. Frederick Island. Linda Maria Frank gives us an engaging tale told primarily through the eyes of a determined young girl, code-named Sprocket, who is the leader of the Buccaneers. The well-paced narrative takes full advantage of the mysterious pirate-themed history of the island as well as the cultural variety of its current residents and the stereotypical milieu of a Catholic school. The full-color illustrations bring Sprocket, her multi-talented gang, and other characters to life as they move from one surprising clue or plot turn to another. I especially appreciated the Native American context as well as WWII references such as the Women Airforce Service Pilots (WASPs), Rosie the Riveter, and others. A fun read.