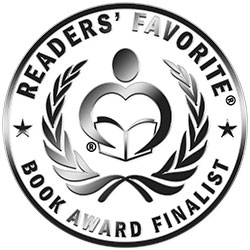 Reviewed by Christian Sia for Readers' Favorite
The Business of Being: Soul Purpose In and Out of the Workplace by Laurie Buchanan, PhD explores the idea of personal development against the backdrop of a flourishing boutique restaurant, La Mandarine Bleue. The book is a personal training guide that demonstrates with wonderful arguments, compelling examples, and well laid-out principles how to harness the art of "being" and how to allow business concepts and principles to guide the journey to authenticity and success in personal life. This book explores ways we can implement similar principles for success in business to grow, discover and embrace our purpose, and live authentically fulfilling lives. While showing readers what makes businesses succeed, the author demonstrates how we can approach personal growth and the way we relate to ourselves from the perspective of how we do business. This means we can apply the same set of effective principles we use in business to move deeper into ourselves, identify our core values and our mission and embrace them, allowing them to transform our lives and to propel us forward to where we are meant to be.

Curiously, one notices that business owners who are consistent with their core personal values and who create a strong awareness of their purpose tend to be more successful than very hardworking people who are disassociated from their core values. This book teaches readers how to use business models to journey back to themselves and become people who are authentic, purpose-driven, and creative. Laurie Buchanan, PhD demonstrates great expertise in business and personal development and her book is enriched by her skillful storytelling, which makes for an enjoyable reading experience. The prose is gorgeous, and the tone confident and authoritative. The book is filled with touching and inspiring stories, powerful insights, and practical steps to transform one's personal life and succeed in business. The Business of Being: Soul Purpose In and Out of the Workplace is a book with a revolutionary message for readers who want to work on themselves and bring their business goals to align with their core values. It is fresh and rewarding.