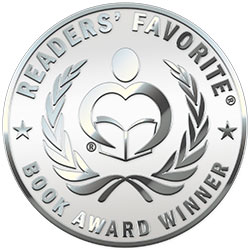 Reviewed by Ruffina Oserio for Readers' Favorite
The Butcher's Bill is book two in The Linus Schag Thrillers series by Martin Roy Hill and an electrifying read for fans of crime and police stories. A gruesome crime has been committed and a severed head is left at a security company. Evidence points to Bill Butcher, a former Navy SEAL. NCIS agent Linus Schag is brought in to investigate the crime and he can't believe that his former colleague - "The Butcher" - is responsible for the crime, but there is just too much evidence not to think otherwise. Follow these two characters through an investigation that will uncover a conspiracy that reaches staggering proportions and a criminal cartel involving influential people in government.

This is a fast-paced, action-packed novel with a story that feels so real, a relevant setting, and a backstory with compelling references to Iraq. The writing is terrific and the reader is greeted by a unique voice from the beginning and a descriptive style that is as excellent as it is rare. The author knows how to create vivid images in the minds of readers, crafting scenes that are focused and infused with emotional energy. The drama is intense as well and readers will enjoy moments like the encounter between Cavendish and Butcher. Martin Roy Hill has the gift of storytelling, but what caught my attention is the way he gets readers to experience the characters. The story is rich, thanks to the realism that permeates it. I really enjoyed The Butcher's Bill for the great writing and the exceptional storytelling art, and will be on the lookout for more from this author.