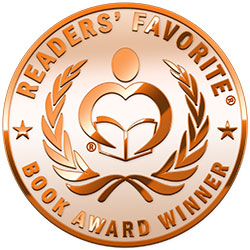 Reviewed by Liz Konkel for Readers' Favorite
The Butterfly Stone by Laurie Bell is the first book in The Stones of Power series. Tracey Masters is a young Mage-Kind that has the life of a typical teenager - spending time with her friends, arguing with her family, and killing time on the internet and the Mage-net - except she's not your typical teenager. She has a job working for her Private Investigator uncle and has dreams of one day joining his business. She just has to prove herself first. When a woman shows up asking for help, Tracey and her uncle are put on the case to find a missing necklace that brings Tracey to unexpected places, including meeting a charming prince. As she searches for the missing necklace, she still finds time to gush over the new boy at school with her best friends, fight for her life against a dangerous shadow, and uncover a shocking secret about herself.

The tone is through Tracey's voice which makes the story upbeat and with an emotional core that comes from her self-discovery. The setting is a fun urban fantasy that has magic blended into modern society through the Mage-kind that have magic and abilities, and even their own internet, the Mage-Net. The story has three components that are key elements of Tracey's journey: the mystery, her family, and school, which includes her friends. Laurie Bell weaves several layers together with everything revolving around a missing necklace. Her family is at the center of her story as they worry about her working for her uncle and often serve as conflict as they try to keep her out of danger. An added emotional element is woven into her journey as she takes up teaching her younger sister and an arrogant classmate new to his abilities. The third aspect of her story is her school life which shows her as a normal teenager dealing with classes, friends, and bullies. Her friend group serves as her support system while adding some lightheartedness to her life by gossiping about the new guy, gushing about meeting a prince, and handling bullies together. Bell creates a fun and upbeat mystery in The Butterfly Stone which has action, magic, and heart, seen in her various relationships with friends and family.