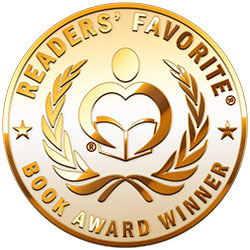 Reviewed by Romuald Dzemo for Readers' Favorite
As the first entry in the Gateway series, The Calling by Louise G White, holds huge promise of a wonderful ride for fans of contemporary young adult fantasy. Carolyn's mother and brother have gone missing, escaping through a hole which appeared on their kitchen wall. She lives in fear of being discovered by enemies that hunt her. Now, she must hone her magic, perfect her combat skills, and get ready to find out about her brother's and mother's whereabouts, and bring them home. But the mission won't be easy - with unexpected challenges, and a demon she unwittingly brings back from another world while rescuing a human by her side, and a lot of other unimaginable trials. Can she ever be reunited with her mother and brother again?

The Calling is a highly entertaining story and Carolyn is the type of character that I enjoyed immensely. I love stories that defy the laws of nature and that make me dream of other lands and cultures, and Louise G White has created a unique setting and a culture of its own in this hypnotic story. The plot held me spellbound from the very beginning to the end. There is wonderful exploration of the depth of the characters and it won't be hard for readers to enjoy the emotional and psychological growth of the protagonist. Here is a story that is beautifully told in excellent and eloquent prose. It is a story that will take fantasy fans to places they'll love.