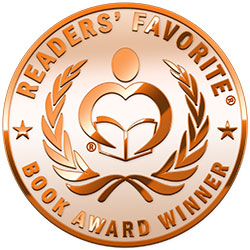 Reviewed by Melinda Facal for Readers' Favorite
The Case of the Absent Answers: Mickie McKinney, Boy Detective is a children's audiobook, written by R.L. Fink with narration by Hannah Edelson. This is an engaging mystery filled with humor, action, and hard-won wisdom. Mickie is a student at Maple Ridge Middle School who has dedicated himself to solving his school's ongoing mysteries--from what exactly is in some of the cafeteria food to the many cases of students with missing assignments. Mickie is a keen and observant detective who often calls upon one of his peers, Burners, for technical advice. When Sam, a new girl at the school, is implicated in a crime she may or may not have committed, Mickie takes on the case. He is determined to uncover the truth even if it leads him to some precarious situations. The matter is complicated when Tommy gets involved, an intimidating boy who often resorts to bullying others.

R.L. Fink's The Case of the Absent Answers is an entertaining read with many laugh-out-loud moments and likable and relatable characters. In addition to being a fun and lively story, there are moments throughout that highlight positive ways to resolve conflict and deal with bullying behavior. While Mickie is investigating the case involving Sam, he is given the opportunity to do what is right and he displays courage and wisdom beyond his years, providing a great example for young readers who may likely find themselves in a similar situation. Fink captures the ups and downs of daily life in a middle school; the fun, the drama, and all the challenges. Readers will be rooting for Mickie and his friends to solve this mystery and for justice to be served. The Case of the Absent Answers is an enjoyable and highly recommended read.

The narration of The Case of the Absent Answers is excellent, clear, and concise. Hannah Edelson's lively narration brings all the characters to life and creates a very realistic middle school atmosphere. The varying moods and emotions of Mickie and his friends are accurately captured from doubt and fear to trust and amusement, making this audiobook a fun and interesting listening experience.