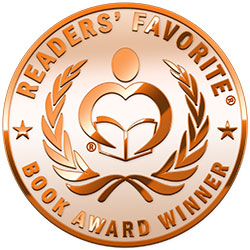 Reviewed by Jack Magnus for Readers' Favorite
The Cautioner's Tale is a post-apocalyptic graphic novel written and illustrated by R.M. Wilburn. Mary Morgan is a woman with a special gift -- she travels through time, and she's seen things in the future that would stagger the imagination of most people. Her journal recounts the events that take place in the near future, the year is 2047 as is noted on the diner receipt which lies near a poem entitled The Dying Man. It all begins with a rigged election and ends with disaster. Mary's mentor and friend, Dr. Parsimonious Creed, has been dead for two years now. He had been the hope of a people still reeling from the impact of the Last Great War, but was found in his home, which had obviously been ransacked, his files missing. Creed had been compiling evidence against billionaire Herr Bigly Rump, whose offer to make the world a better place was one that had to be accepted under pain of exile to the Arctic; an offer that was made suspiciously soon after Creed's death. Rump claimed he alone could fix this, yet things had gotten very much worse indeed since his assumption of power.

In the introduction to The Cautioner's Tale, R.M. Wilburn states that "Any resemblance to real persons or places is an absolute fluke", and indeed, it may very well be a case of art spontaneously imitating life, but most readers will find ominous and terrifying parallels between the nightmare world Mary is a part of and the present state of affairs in the United States. That said, The Cautioner's Tale is a marvelous blend of fact, fiction and dark fantasy presented in a cunningly designed format that echoes the dysfunction and chaos of a nightmarish Rump dictatorship over a broken world. Each page of this graphic novel is a delight to read, examine and wonder over. I'm not sure how Wilburn put this amazingly crafted work together, especially considering the reference, at one point, to recent history, but perhaps, like Mary, the author has been doing some time-traveling of her own. This is a work that's both grim and gorgeous, with just a hint of hope to leaven the dark storm brewing overhead. The Cautioner's Tale is most highly recommended.