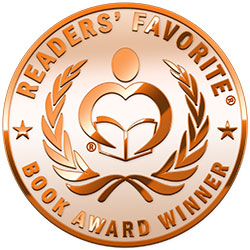 Reviewed by Lisa McCombs for Readers' Favorite
High school graduation is a rite of passage both painful and full of celebration. Billy and his buddies met the challenge head-on, ready to face the unexpected future. Parties were planned, summer jobs lined up, and the finishing touches on the conclusion of childhood stared them in the face. Mark knew what he wanted to do with his life. Charlie was keen to pursue a vocation in law enforcement. Billy was still undecided about what course his college career would take. As he delves into a summer stint at a local animal shelter, an unexpected idea forms; blurring the lines between right and wrong. When tragedy intrudes on an otherwise phenomenal summer, Billy is torn between doing the right thing and keeping his friend's secret a secret.

The Changing Season by Steven Manchester is a powerful tale of young adult consequences. At an age when we believe we know it all, Billy exhibits the first signs of adulthood while struggling to hang on to the last traces of his childhood. The painful transition into mature attitude is evident in Manchester's story of spiritual growth. With young adult "boy" themed books a rarity, Manchester brings the reader a story reminiscent of the classics. As Billy mumbles, "They can keep this whole adulthood thing," I was reminded of such literary greats as Catcher in the Rye and A Separate Peace. The Changing Season is certain to join the ranks of such classics. Lovely story! I really enjoyed it.