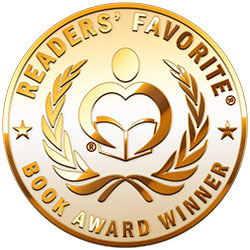 Reviewed by Trudi LoPreto for Readers' Favorite
In The Christmas Cards: An Amish Holiday Romance by Sylvia Price, Lucy was not married for very long when her husband, Albrecht, died unexpectedly. The first Christmas that Lucy and Albrecht were to share is now a sad, difficult time for the young widow. Andy is also having a hard time and struggling with the fact he is going blind and believes he will never have a wife or children to call his own. When Lucy finds a beautiful hand-drawn Christmas card on her porch several mornings in a row, signed only with an initial, she knows she must find out who from and why these cards are being left. When Lucy discovers it is Andy, the next store neighbor, she immediately confronts him. The two form a friendship, each filling a need for their problems. Their friendship is the building block of The Christmas Cards and, as the reader, it pulled me right along.

The Christmas Cards: An Amish Holiday Romance is a bittersweet yet happy love story. There are so many factors in this very simple and elegant Amish story. Lucy finds love, suffers loss, and has to find a way to move on with her life. Sylvia Price has put all of the pieces together in a heartwarming Christmas story. She has created warm, loving characters and a plot that will make you happy and sad while cheering Lucy on and hoping things turn out better than expected for Andy. After reading The Christmas Cards, it has been added to my list of favorite holiday books and I am hoping to see it as a Hallmark movie next year. The Christmas Cards is a winner and will help to put you in the Christmas spirit.