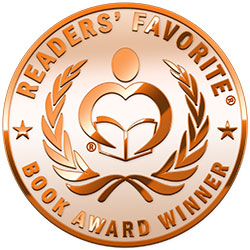 Reviewed by Doreen Chombu for Readers' Favorite
The Circle of Hugs is a children's picture book by Heather Cosimo with illustrations by Hiruni Kariyawasam. The book explores the power of giving and receiving a hug. A little girl reflects on the hugs and memories she shared with her family. Whenever she felt scared, anxious, or alone, she always wished for a hug. Even in good times, she wanted to be hugged. Every special moment requires a hug that will make them memorable. The little girl realizes that spreading the power of hugs is vital to showing love and support, and she shares her various experiences when she offers a hug.

The Circle of Hugs is a heartwarming book with a lovely message. Heather Cosimo has taken a simple concept and built a powerful lesson around it. Hugs from loved ones are something that we take for granted, but when they are gone, we realize their significance and value. A hug will always brighten your day, whether sad or happy. Every child deserves a hug because of the feelings these bring. Hugs will make them feel loved and safe, which is good for their mental health. It also teaches them about caring for others and being kind. The book also contains beautiful illustrations that depict adorable characters. They tell the story perfectly, are bright and colorful, and are ideal for grabbing children's attention. I recommend parents and guardians read this book with their children and teach them about the power of hugs.