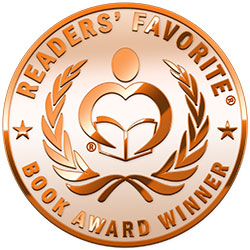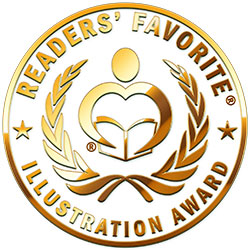 Reviewed by Jack Magnus for Readers' Favorite
The Collapsing Kingdom: The Land Without Color, Book 3 is a fantasy/adventure novel for children and preteens written by Benjamin Ellefson and illustrated by Kevin Cannon. Something awful was happening in Brandon's home town, and it seemed that there was no one in charge who could do anything about it. The exact degree of awfulness hit home to Brandon as he surveyed the deep abyss that had just swallowed up Grandpa Alvin. Was he still alive? Brandon considered going down after him, but figured he'd drop something down first to assess the depth of the impenetrable darkness. The can of peppers flashed briefly as it fell, but Brandon never heard the answering impact. He realized that he had to leave his grandfather's house -- and quickly -- when he saw that a dull gray color was spreading out over everything he saw, all the normal colors one takes for granted turning gray and getting closer and closer to his feet. As he dashed up the basement stairs and out of the house, he looked back and saw that the whole house and yard had turned gray. Then, he watched horror-struck as the house and yard collapsed and fell into the pit. He and Grandpa Alvin knew who was responsible for this and, with Grandpa gone, Brandon realized that he had a lot of work to do and not much time in which to do it.

Benjamin Ellefson's fantasy/adventure novel, The Collapsing Kingdom: The Land Without Color, Book 3, is a fast-paced and exciting romp as Brandon races against time to halt the destruction of his town and the surrounding countryside. This is the third book in Ellefson's Land Without Color series, and it can be read on its own, but I'd strongly recommend that you read the books in order to get the full impact of this imaginative and compelling story -- which also gives young readers some rather novel ideas on why fruits and vegetables are much better for eating and growing as crops than, say, ice cream or chocolate. While I'm fully on board with the importance of a healthy diet, I still couldn't resist a sigh as I beheld the mint ice cream plants -- surely they could be considered of some value as a treat after the salad? The real highlight of this series for me is watching as Brandon comes of age, which he really does in this third book. He's resourceful, fast-thinking and courageous as he navigates the obstacles, which seem never-ending, in his quest to bring color back to the kingdom and its citizens. Kevin Cannon's illustrations work perfectly with the story and add dimension and impact. The Collapsing Kingdom: The Land Without Color, Book 3 is most highly recommended.