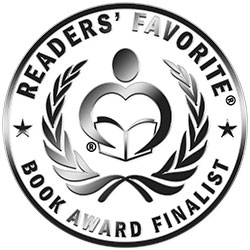 Reviewed by Romuald Dzemo for Readers' Favorite
The Conversion Prophecy by Michael Solomon is a brilliantly wrought thriller that masterfully handles very relevant themes, especially terrorism in its sleek and unpredictable form. The author writes about terrorism and power control, but he does so from a perspective that is unique and new, a work that will be loved by fans of The Icarus Agenda by Robert Ludlum.

What if a tiny group of Muslim extremists could control every aspect of power in the corporate world? What if the notion of democracy as we know it was replaced by a new form of demagogy, with the entire world's economy run by a select few who set the rules and determine who gets what and how anything should work? As improbable as it may sound, it's about to happen and the mastermind behind such a scheme is as cunning, as brilliant, and as skilled as it is dangerous. A Muslim extremist group has made very serious demands on all nations and if these demands are not met within 180 days, then the world stands to suffer the worst of deprivations. Who can stop them? And can the person do so before the world is submerged in a new form of darkness?

The Conversion Prophecy echoes the fears of millions of people and tells of a reality that is already taking place in some parts of the world. As one reads Michael Solomon's work, one is gripped by the fear that ours could already be the dystopian period that has faintly brushed our hearts in our dreams. The writing is tight and crisp, with characters that will grab the reader's attention. But the images offered are as powerful as they are frightening. This book could make for a fascinating motion picture.