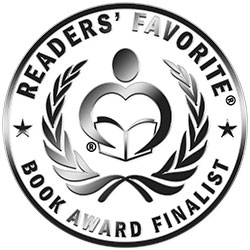 Reviewed by Liz Konkel for Readers' Favorite
The Daughter Claus by D. Thrush is the first book in the Santina series. Tina has never been her father's favorite. Her brother is the one always fawned over, meant to follow her father's big plans for him to take over the family business. Only one catch: Nick doesn't want anything to do with it, instead being consumed by his dreams of becoming a rock star. At least her life is looking up. She makes a new friend and develops a crush on her brother's band mate, but her life is quickly put on hold when her dad suffers a heart attack and she has to go up to the North Pole to run things after her brother refuses to go. Now she's swept up into making changes her father won't approve of, navigating her best friend's elf crushes, dealing with her fun loving ex pulling her back into the life she left behind, and the upcoming delivery she has no one around to make.

A unique spin on Santa Claus that follows the life of his daughter, The Daughter Claus is a delightful read with charming characters and full of heart. Most Santa stories center on the delivering of toys to the good children of the world, but D. Thrush takes a unique approach by exploring the idea of what it's like to be the child of Santa by playing with two perspectives. Tina is the one who always gives up her time and puts everything on hold to go run things when her parents need her to, yet she's the one her father often ignored because she wasn't the one who was meant to take over one day. She has a lot of issues with him, resenting his attention to her brother and often resenting how her brother always seems to get what he wants while she's the one expected to give up her dreams to do what he's supposed to be doing. Her brother, on the other hand, is rebelling against everything expected of him and against Christmas itself, yet the fact he can't quite let go of any of it is shown through most of his songs, which are winter and Christmas themed. He's rather selfish in a lot of ways, not caring about anything other than his dreams, and often leaves everything up to his sister to fix. Tina has a touch of romance in her life as she navigates her feelings for George, while also dealing with her friend's various crushes which provide the story with some romantic comedy-like humor. Romance is kept largely in the background as the larger story focuses on the family unit.

The Santa myth has a modern tinge to it as Santa has to deal with health issues and a constant fight to meet demand with outdated machinery. He refuses to update the way the North Pole is run and is very traditional in his views. His personality is cutely balanced by his wife, who's gotten into a healthier lifestyle and has subtly been trying to get him to do the same. The North Pole has a modern take on it with a union, and business meetings with it being treated like a real life company, but with a fun twists including talking reindeer who are always complaining, and a local pub that gives the North Pole a real community feel to it. The Daughter Claus is a delightful read that is captivating and stunning, a fun coming of age story about the Claus family and the fight to follow your dreams.