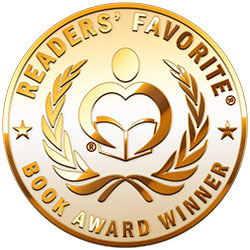 Reviewed by K.C. Finn for Readers' Favorite
The Deep Blue Crush is a work of thriller fiction penned by author Clint Hollingsworth and is the third book in the series of Mac Crow Thrillers. In this action-packed new adventure, Mac and his bounty hunter associates are back to hunt down a charlatan who has been taking retirement savings from vulnerable senior citizens. The adventure turns tropical as the chase goes on, taking Mac to the beautiful but deadly shores of the Hawaiian islands to track down the culprits. From forest fires to deep sea diving, this is one vacation that Mac and his crew will wish they hadn't taken.

I really enjoyed this zany, over the top action romp in the same way you'd enjoy movies of that nature. The crew surrounding Mac and Rosa are hilarious, a little like their own version of the A-Team, and each with their own abilities that help (or sometimes hinder) the investigation. Author Clint Hollingsworth really knows how to write zippy dialogue that makes the exposition scenes entertaining, and lightens the mood of the read even during tense sections where the thriller elements kick in. This is a mostly clean read that readers from around fifteen and up can happily enjoy. The plot is well constructed but not too complex, allowing for plenty of action, fighting and wild stunts from page to page. I also thought the survival aspect that crept in as the story progressed added another layer of interest, making The Deep Blue Crush a great read for action fiction fans everywhere.