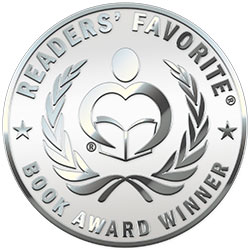 Reviewed by K.C. Finn for Readers' Favorite
The Demogra-fate Hypothesis is a work of non-fiction in the social issues subgenre. It is suitable for the general reading audience and was penned by author Nguyen Ba Thanh. The book is a discussion of the idea that the population aging that we see today may indicate an end to the life cycle of our species, and the implications that this idea has on the age-old question of 'are we alone in the universe.' Using data taken from our own censuses and extrapolating the possible implications this would have on other civilizations, the book addresses the paradox of why we haven't found life in a huge and busy universe.

The idea that the human race has a shelf life and we have no idea what the expiration date is has the potential to be quite horrifying on its own. Could we be years away from our end or millions of years? Fortunately, author Nguyen Ba Thanh is able to bring not just incredible insight on the topic but also just enough wry humor to prevent a discussion on our own extinction from descending into existential dread. The ideas on display here are fascinating and accessible to all, grounding the more abstract ideas in verifiable data in order to constantly remind readers that this isn't science fiction; this is an issue we should be talking about right now. The Demogra-fate Hypothesis is a must-read for those with an interest in our species' future, presenting a complex and far-reaching hypothesis in a way that allows even casual readers to join the discussion.