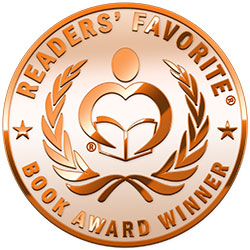 Reviewed by Lee Ashford for Readers' Favorite
"The Duke Don't Dance" by Richard Sharp is a fascinating journey following the lives of a group of friends and acquaintances we first meet at Annapolis in 2011. They are attending the wake of one of their own, who has recently passed away. From there we return to High School in 1960, to begin learning about the people with whom we will be very well acquainted by the time the story concludes. This 50+ year journey ends as we accompany one of the friends back home after the burial at Arlington, the day after the wake. It is a poignant reflection on real life, which will resonate with everyone who lived - and lives - during the years of the so-called "silent generation". Mr. Sharp paints a vivid, pointillist mural of that era.

"The Duke Don't Dance" is a story of real life. Every reader will associate with one or more of the characters, and will recall friends long past in the lives of the other characters. You will love, and you will hate in turn. The story is reminiscent of happier times, and times of grief. It will make you laugh, it will make you cry. It will make you wonder how friends from your youth are doing, and might even prompt you to look up a few of them. Perhaps it will give you strength to resolve some long-standing issues in your own life. Above all, you will feel the richer for having read it.