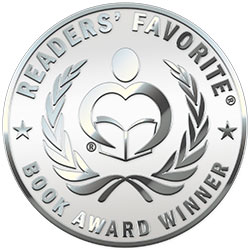 Reviewed by Jamie Michele for Readers' Favorite
The End of Chronic Fatigue: How to Have Endless Energy & Feel Fantastic by Zana Carver and Gina Heath is a non-fiction self-help book written by two authors who connected over a mutual understanding of a problem that seems to be universally misunderstood. Carver and Heath tackle the issue of chronic fatigue, exhaustion, depression, anxiety, a general feeling of "brain fog" and a number of other related symptoms. Where this book takes a unique turn in a direction few other guides venture is that it deals almost exclusively with un/misdiagnosed and improperly treated thyroid problems. The first stage in combating this comes with appropriate testing, which is thoroughly detailed to ensure, as a patient, that one is asking for (and receiving) the correct procedures. From there, Carver and Heath move forward in addressing the results, medication, science, nutrition (with recipes), and management of the diagnosis.

As someone who has long suffered from fatigue and always just chalked it up to not getting enough sleep or sheer emotional exhaustion,The End of Chronic Fatigue by Zana Carver and Gina Heath was something of a revelation to me. The science described is a little complex and required a second look, but everything really did make sense. The personal elements imparted by Carver and Heath, particularly Carver's cancer journey, made the book feel less like a medical guide and more like a friend explaining the what's-what about our bodies. The thyroid is a gland that is woefully overlooked and the perspective that there is more to our fatigue than the standard (and often misdiagnosed) issues was an absolute eye-opener. Easy to read and comprehend, I'd recommend this book to anyone who suffers from, or cares for someone who suffers from, chronic fatigue.