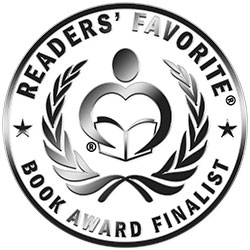 Reviewed by Shrabastee Chakraborty for Readers' Favorite
When Shawn woke up inside a moving carriage with no recollections of the last few days, his first thought was that someone had kidnapped him. Yet, did kidnappers use horse-drawn carriages and dress like they were from a different era? Shawn's confusion escalated when they brought him to a school, of all places. Which school kidnapped their students and hosted an orientation ceremony that involved a beheading? As an institute that taught dead teenagers how to become proficient reapers and harvest souls, life in Wayward Academy was a deviation from what Shawn had considered normal. He decided to give this 'life' a chance until all hell broke loose when his first reaping assignment went awry. Read The First Assignment by Billy Kramer to find out what happens to Shawn.

With its intriguing premise, this young adult novel will surely appeal to anyone who loves fantasy and paranormal reads. The unique storyline immediately grabbed my attention. Kramer did a marvelous job with world-building, delineating the intricacies of the reaper community. An entire academy with its three interconnected factions and strict guidelines made for an interesting read. Kramer wasted no time diving headfirst into a complicated tale full of secrets, grudges, and betrayals. I liked how Kramer portrayed a grim subject like death in a new light. While the depressing job took its toll on the recently deceased teens, some spark of life still burned bright during this second chance. Teenage jubilance and humor, interspersed with grief and uncertainties, created a rare medley that prompted us to think about our purpose. If one missed the opportunity to make a difference while alive, shouldn't one grab the chance to do so even when dead? I rooted for Shawn throughout his battle with death. The action scenes kept me glued to pages, the tension mounting high with each passing second. The First Assignment is a fantastic start to a promising new series, and I cannot wait to read the sequels.