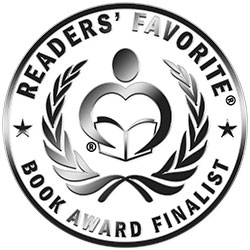 Reviewed by Cecelia Hopkins for Readers' Favorite
The First Robot President by Robert Carlyle Taylor is a sparkling satire. Geraldine Jenkins is shocked to discover her son has purchased a robot wife. Powerless to change his mind, she insists he marry the android in a traditional ceremony. The robot is supposedly programmed to obey the husband in every way, but Thomas Jenkins purchased a model endowed with a college education. The robot desires to experience motherhood, so the couple immediately adopts a child. She also wishes to put her knowledge of political science and economics to use and desires to run for parliament. Thomas stalls her with support roles for some time but eventually has to agree. Esmerelda's objectivity and refreshing candor result in a surprise election win and successful committee work. She is chosen as a candidate for vice president, and then the unthinkable happens; the president-elect dies, leaving Esmerelda in the highest office.

The First Robot President by Robert Carlyle Taylor is a political comedy the reader can enjoy whatever their partisan affiliation. The narrative is gentle and humorous, with a plot cleverly following the Greens, and a ridiculous robot candidate presented as an alternative to the two major parties. I enjoyed the ironic representation of political manipulation and maneuvering. I also liked the ambiguity that left me uncertain which group Carlyle was mocking the most; the Greens, Republicans, or Democrats! I could identify with the story even though I am an international reader, which proves the caricature has appeal beyond its reflection on domestic politics. I heartily recommend The First Robot President by Robert Carlyle Taylor for its entertaining qualities.