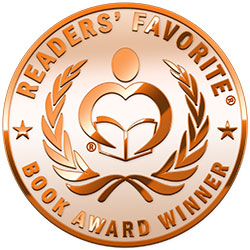 Reviewed by Pikasho Deka for Readers' Favorite
The Fish and the Underwater Bird is a children's picture book by award-winning author Barbara Pinke. With some beautiful illustrations by Alvin Adhi, the book follows Seaya, a curious fish who loves collecting pretty pebbles, shells, and coral. One day, while hunting for treasures, Seaya stumbles on a mysterious wooden chest. To her surprise, a bird popped out of it and just as quickly went back inside. Determined to free the bird, Seaya tries in vain to open the wooden box. Looking for answers, she visits Professor Turtle, Mr. Octopus, and Mr. Manta Ray, accompanied by her friend Pesho. However, it is Dad Fish who resolves the mystery. Together they wait in front of the wooden chest and this time Seaya finally learns the value of patience.

A delightful children's adventure tale with a gentle lesson on the virtue of patience, The Fish and the Underwater Bird is a book that kids will love. Barbara Pinke tells a short and sweet story about an adorable fish who loves hunting treasures and getting to the bottom of mysteries. Pinke's engaging writing style makes the book fun and all the more immersive to read. Alvin Adhi's eye-catching illustrations splash color onto the pages and bring the characters to life. Seaya is someone kids will find themselves liking. Her vibrant personality makes her easy to relate to, and readers are bound to love her adventurous spirit. A thoroughly enjoyable picture book for children under the age of ten.