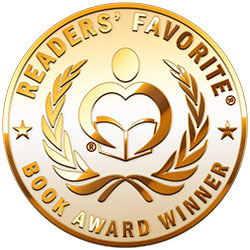 Reviewed by K.C. Finn for Readers' Favorite
The Future of Leadership in the Age of AI is a work of non-fiction in the business and technology sub-genres and was penned by author team Marin Ivezic and Luka Ivezic. Subtitled "Preparing Your Leadership Skills for the AI-Shaped Future of Work", this informative and concise guidebook aims to prepare its readers for the greater implementation of Artificial Intelligence technologies into elements of business and economics such as data, processing, and rule-following. This leaves a precious gap for leaders who are both creative and socially aware and can utilize their distinctly human skills to motivate others and succeed in those areas where machines cannot replace them.

Author team Marin Ivezic and Luka Ivezic present a really interesting work on the future implementations and business predictions of AI, and thankfully it is one which neither glorifies them nor predicts a total apocalypse. Rather, this is a practical and informative guide to what Artificial Intelligence already does for the finance, business and economics worlds, and what it will continue to develop into as technology improves. The narrative tone is professional and clear, delivering straight facts with as little technical jargon and overcomplication as possible. There is a wonderful sense of celebration for the social and creative talents of human beings too, which gives the piece a highly motivational quality overall and shows hope for the future rather than stagnation or replacement. Overall, I would certainly recommend The Future of Leadership in the Age of AI to anyone working in business who needs a better understanding of emerging technology.