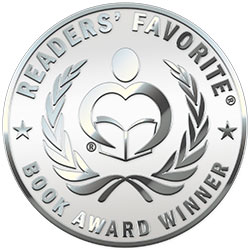 Reviewed by Jack Magnus for Readers' Favorite
The Garden of Life is an inspirational non-fiction book written by Todd Michael Putnam. This self-help book is composed of dialogues between the Young Gardener and his neighbor, the Old Man. The two of them discuss their opposing viewpoints on topics such as weeding their gardens, criticizing their neighbors' gardening efforts, dealing with losing their plants in a major storm and picking up the pieces afterward among other topics. Each is a metaphor for life and is followed by Gardening Tips and a focus question for thought. While The Garden of Life is an inspirational book, the author does not espouse any one religious belief system, and the parables contained within are accessible to all.

Todd Michael Putnam's motivational self-help book, The Garden of Life, is a marvelous little handbook on the care and feeding of your inner being. The Young Gardener is never judgmental or harsh when dealing with the Old Man, and his responses are inspirational indeed. From the very first parable on weeding one's Garden of Life, I found myself challenged and intrigued. The Young Gardener's response to the devastation caused by the storm and the loss of his beloved Blossom Tree is marvelous and very moving. There's a lot to think about in this deceptively slim book, and I suspect readers will find themselves pondering long and deeply about some of the wisdom found within -- I know I will be. Simple, yet profound truths are to be found on almost every page of The Garden of Life, and it's most highly recommended.