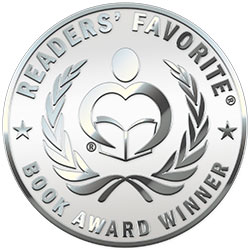 Reviewed by Rolanda Lyles for Readers' Favorite
Christine Paik's The Girl in the Gold Dress is a story about Hannah, a 12-year-old girl whose family is originally from North Korea. Hannah is preparing to perform in her elementary school talent show. She is doing a traditional Korean fan dance while wearing a Hanbok dress. During the dress rehearsal, Hannah watches some of her other peers do their performances and she becomes nervous and ashamed to do her performance. The next day, on her way to school, she tells her mom how she is afraid and ashamed to dance because of the dress. Her mom tells her the history behind the dress and its importance in her great-grandmother's journey to America while fleeing Korea to give her family a new start.

Christine Paik's The Girl in the Gold Dress is a compelling story of pride in family history and heritage. Hannah didn't know how her great-grandmother fought to escape from Korea to give her family a better life, and the only thing she had was the fine fabrics and her children. Christine did a phenomenal job of portraying how younger generations sometimes take for granted the advantages they have. Hannah didn't see the value in the hanbok dress that she wore. She was ashamed initially because the dress was big, stiff, and uncomfortable, but once she learned the value and meaning of the dress to their family, she wore it and danced with pride. Christine Paik's The Girl in the Gold Dress is a great example for Asian Americans to relate to. The illustrations were beautiful and show the beauty of the vibrant colors of fabrics and dresses. I hope that Hannah--Geum Chun--always takes the opportunity to dance in her gold dress and continues to inspire other young girls and boys to be true to who they are.