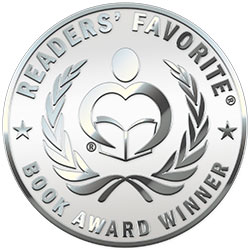 Reviewed by Maureen Dangarembizi for Readers' Favorite
The Girl Who Found The Sun by Matthew S. Cox is a YA sci-fi fantasy set in a futuristic Earth. After decades of world leaders ignoring environmental threats, the planet is finally brought to its knees when the insects die out and a climatic disaster hits. Humanity is nearly wiped out. Less than two hundred people remain in an underground Arc and they are the last of humanity. At least that's what Raven Wilder has been taught all her life. As an engineer who keeps the Arc from falling apart, she's aware of their home's failing systems. The situation is brought to a head when her six-year-old daughter gets sick and a trip to the surface proves that the ground may not be as toxic as they have been led to believe. Raven must not only face her fears but break a centuries-old belief system.

I really loved The Girl Who Found The Sun, not only because I love science fiction but it could not be more relevant than at this particular point in human history. Matthew S. Cox takes a birds-eye view of what could happen if we continue to ignore the planet's environmental woes. The fact that Raven is living at least six generations after an environmental melt-down makes her the perfect judge for this generation. She's part of the generation that has been affected by other people's ignorance and thinks it's stupid to ignore such signs. Make no mistake, this book is not preachy but an entertaining history of what could happen if humanity doesn't wake up. I loved the characters in this book and the plot is thought-provoking. Lovers of the CW's The 100 will love this book.