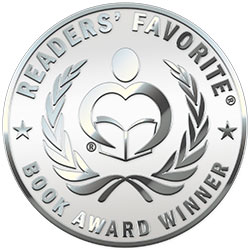 Reviewed by Divine Zape for Readers' Favorite
The Girl with the Pendant Pearl surprised me. Yes, I first thought I'd be seeing an imitation of Stieg Larsson's The Girl with the Dragon Tattoo, but I found a pearl, a treasure, an original piece in the romance and mystery genres. Maria Valentino is a culinary graduate with a past she'd love to hide from everyone, more so now that she's madly in love with the attractive chef in the French Quarter, Roman Robideaux. But the past seems to follow people wherever they go and Maria's comes in the form of her rapist. When she thinks she can move on and enjoy a serene, beautiful relationship, there comes the rapist, right in the very street she and her lover are just so used to. Can things be the way she'd dreamed they'd be?

If you're looking for an interesting story with compelling and well-developed characters, then The Girl with the Pendant Pearl is one that will grab your attention all the way. James Pumpelly's writing is impeccable, laced with axioms and powerful images that inject life into the story. The descriptions are vivid, and the expressions so warm and poetic that readers can read with the heart. The story features a powerful conflict centered on crime, love, and one woman's struggle to come to grips with her past while hanging desperately onto a relationship that could mean the world to her. The drama moves on with great intensity and readers get excited about the outcome, which is satisfactory. James Pumpelly is a master storyteller with the rare ability to integrate powerful elements of characterization with a moving plot set in a very beautiful cultural milieu.