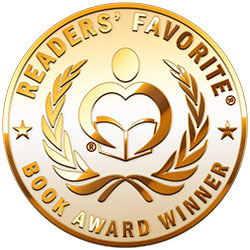 Reviewed by Rabia Tanveer for Readers' Favorite
The Hag: A Horror Collection is the second book in The Bloodletter Collections by Erik Henry Vick. This collection is a perfect example of heart-stopping horror fiction on steroids. Benny, Toby, Mike, Scott, and Shannon join hands once again to defeat the demons that have plagued the lives of people living in Oneka Falls. They know that killing Herlequin will make them a target and they weren't wrong. Now they have to fight Brigitta and LaBouche and this group of friends has to do something before they are caught by these demons. Benny and the others let Brigitta and LaBouche slip out of their clutches once and now they are paying the price. Now this group has to scramble for cover and pray to make it out alive while making sure Oneka Falls is safe from these waking nightmares.

I really love the way Erik Henry Vick writes. He has a gift for weaving pictures with words and making sure the reader is right there in the story with his characters. I'm usually not a fan of horror fiction, but I'm a fan of Erik. Book three, Wrecker, sets the tone of the story and makes sure the reader is hooked while book four, Black Swan, brings a very satisfying conclusion to the struggles of the characters. Benny, Toby, Mike, Scott, and Shannon make a cohesive unit that works together really well and the author makes sure all five of them get enough page space for the reader to connect with all of them. The atmosphere is sinister from the very beginning and the tension keeps building until the end. This is a fantastic collection that will absolutely be adored by readers who enjoy horror fiction.