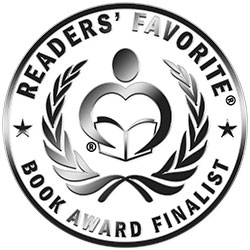 Reviewed by Tammy Ruggles for Readers' Favorite
The Happy Leader: A Leadership Fable about Transformation in Business and in Life, by Shawn Johal, is an inspiring, original guide to becoming a better leader. The author uses a fresh, unique approach in this self-help book, incorporating his experience as an entrepreneur and leadership coach. But the most appealing part of this book, besides the valuable information, is the way Johal presents the material: Life-altering advice wrapped in a fable. In the world of business and finance, the words "happy", "forgiveness", or "meditation" may not immediately come to mind, but in this book they do, because these are just some of the concepts that Johal uses to transform your leadership skills, and maybe even your life.

Sometimes in life, or in the working world, you just need a change in perspective, or a new way of looking at what possibilities lie ahead. This is what the fable is all about. You can put yourself in the character's place, and learn something about yourself and what you can do to make changes for the better. The best lessons are often learned through parables, anecdotes, or stories, and Johal is clever in presenting his information this way. It's also entertaining. I especially like Ravi, whose impact on others is illustrated and recognized. Even if meditation is part of your life, the author will show you styles you may not be aware of and can make a difference, starting today. Positive change can come with commitment. It won't happen on its own. So the strategies found in this book are for those who really want to transform but aren't sure where to start, or who need to take a new route.

When the author talks about healing, happiness, and forgiveness, you really feel the personal side of leadership. One of my favorite things about the book is the actionable advice it contains: Establishing routines, creating habits that produce results, incorporating physical activity into your daily life, and being more disciplined. It will take some effort, but the journey will be worth the results. And if you find yourself not quite understanding the story, the author has included a Happiness Guide, which explains the philosophy and psychology behind it. For an inventive, impactful book on leadership, The Happy Leader by Shawn Johal is a must-read.