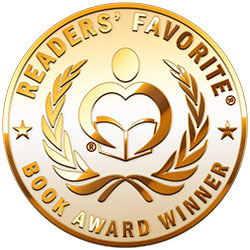 Reviewed by Eduardo Aduna for Readers' Favorite
Five minutes a day for twenty-one days may not seem like much time to do something life-changing, but Derek Doepker shows us in The Healthy Habit Revolution how that could be all it takes to build better habits and obtain positive life goals. A lifestyle is composed of multiple small decisions that a person makes throughout the course of a single day. These small habits, through time, can collectively form a person's identity. The Healthy Habit Revolution expounds on what I would assume each person knows deep down - that one can change their life a small decision at a time. The book breaks down the hurdles that prevent people from identifying the habits they want to have and helps them succeed in building and maintaining these habits.

The challenge with self-help books is that they must tread the thin line between being too overwhelming and inaccessible and being too mundane. Doepker avoids both of these outcomes by writing in an engaging style that is simple and concise, with each sentence giving the reader much to ponder. A single chapter that can be read in ten minutes or less could keep the reader busy pondering for much longer. Ultimately, this book subtly guides the reader to focus on forming habits they want to have, nudging them in the right direction and letting them do things on their own. One of the most brilliant things about The Healthy Habit Revolution is the sheer positivity that emanates as soon as you read the first chapter. Doepker manages to convey the feeling of having a life coach sitting right beside you, supporting and challenging you, and ultimately empowering you to take the steps you need to change your life. There is less hand-holding and more self-reflection, guiding the reader to delve deep and think on what it is that they want to accomplish.

I can see the value of this book when it comes to stopping negative spirals, those times in a person's life when they just lose sense of what they want and when every decision they make seems like a bad one. If there was one book that I would cling to in order to avoid wallowing in a maelstrom of bad and negative habits, it would be The Healthy Habit Revolution, a perfect book to read before and after each day, and whose words can easily become mantras to live by.