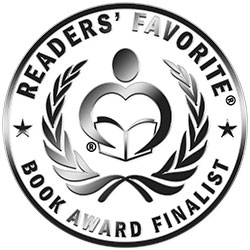 Reviewed by Charles Remington for Readers' Favorite
The Hero's Tale by R.M. Wilburn takes us back to the near-future dystopian world ruled by the Great Orange Beast, Herr Bigly Rump, a thinly-disguised parody of the current incumbent of the White House. These are the last extracts from Mary Morgan's diary as she faces her final battle to rid the world of the evil dictator who has enslaved most of the population in his heavily guarded city, Rumptopia. Due to the dire shortages of food and materials, Mary uses scraps of paper to chronicle her adventures which are beautifully presented in this stunning graphic novel by author and illustrator R.M. Wilburn. The narrative moves along at a fast pace and we are thrown straight into the action when Mary joins a team of child rebels to advance the planned overthrow. There are many twists and turns, amazing characters, and astounding scenarios like the Fud Faktoria where older members of the community are encouraged to work and where they are apt to disappear without a trace. But Rump is not satisfied with simply enslaving the population of Earth - he wants to be King of Space too. To realize his ambitions, he has built a fleet of rockets with which he plans to conquer Space. But Mary sees the rockets in a different light. She hatches an audacious plan of action which rapidly drives the narrative towards a fantastic conclusion. Will Rump be defeated or will he become King of Space? The race is on.

R.M. Wilburn has created another stunning graphic novel that resounds with the concerns of the average liberal thinker in a time of increasing political polarisation. Cleverly woven into the plot are issues of fake news and the difficulty of finding truth in amongst the ubiquitous propaganda of vested interests and the absence of reliable history. Issues of honor and integrity, of freedom and fairness all feature in the visually striking pages of this book. I have been fortunate to follow Mary Morgan's diary from the first adventure and am happy to recommend this last volume which concludes the series. Ms. Wilburn is a talented author and illustrator; her humanity and concern for people and the planet shine out of the pages of her work; sumptuously illustrated volumes that deserve a broad readership.