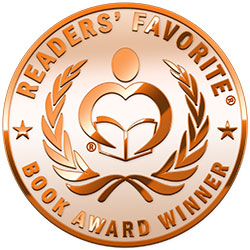 Reviewed by Aimee Carol Dixon for Readers' Favorite
Billy can hardly believe his luck. King William and his heir, Princess Kathryn, are shining examples of what he always dreamed royals would be; kind and good and benevolent. His performance skills have won him the admiration of all, and the remainder of his visit promises to be just as wonderful. His popularity is at its height when a messenger arrives with news that shatters the joyful mood surrounding Princess Kathryn's wedding feast. Suddenly Billy must choose between accompanying his patron and friend Lady Myrredith on her grim journey home to Cyndyn Hall or accept King William and Princess Kathryn's generous invitation to stay at Orgulous for a time. In the end, Billy follows the urging of his friends and his heart and agrees to stay on as court entertainer, unaware that the unspeakable darkness lurking within one powerful man's heart is about to be unleashed.

K. C. Herbel's The Jester picks up seamlessly in feel and tone where The Innkeeper's Son left off and continues Herbel's tradition of character-driven action fueled by a fate larger than young Billy could hope to comprehend. Returning to talented, loyal, loving Billy is a breath of fresh air. In The Innkeeper's Son, he proved himself to be more resourceful than he realized. In The Jester, this is doubly true, compounded as it is with his strikingly keen intuition. Despite these boons, Billy is very much a child. And it is his childlike haste that very nearly kills him. K. C. Herbel's second installment in The Jester King series continues the trend of light-hearted, silly moments interspersed through an ever-darkening plot. The Jester is far murkier than its predecessor, driving the pace at breakneck speed to a harrowing conclusion. From start to finish, The Jester is nothing short of an emotional roller coaster ride. Chock full of returning favorites and bitter disappointments, Herbel has once again created a 'can't-miss' novel sure to be a hit. Secrets abound in The Jester. Come discover the truth.