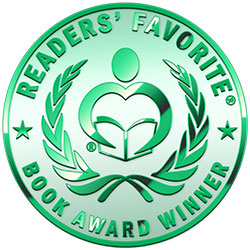 Reviewed by Lesley Jones for Readers' Favorite
In The King's Decree by Torina Kingsley, Princess Devina loved to fill everyone's lives with joy but everything changed when she became fifteen. From that day on, the sunshine disappeared from her heart and facing each day became a struggle. Although her parents tried to make her smile, nothing they tried worked. As Devina faced her sixteenth birthday, her father told her that he had a plan to restore her smiles and laughter. The King issued a decree that all eligible princes would be invited to her birthday party and the first to make her smile would win her hand in marriage. On the day of her birthday party, Princess Devina meets Yasmin, a young peasant girl who has just started working in the palace. Yasmin reminds Devina what happiness is and soon they become inseparable. When Devina has to face a devastating personal tragedy, her depression returns, so she turns to the only person that loves her unconditionally, Yasmin. Devina soon realizes that it is okay to live and love freely and express your emotions. We are all unique and we do not always have to fit into societies expectations.

The King's Decree by Torina Kingsley is an enchanting tale that brings a modern and relevant twist to a classic story. The characters of Devina and Yasmin were created with a great deal of consideration and I believe young girls could easily relate to their personalities. Their dialogue exchanges around their emotions were poignant and heartwarming. The story highlights the symptoms of depression and mental health issues in general with realism and sensitivity. I thought the words spoken by her mother regarding Devina's depression were incredible, "You have to be strong to feel the weight of the world so heavily and still continue to live in it." Princess Devina's caring personality also came through powerfully when she considered pretending she was happy so no-one had to worry about her. I loved how the barriers of class were removed as a peasant girl and a princess found friendship, love and mutual respect. Unlike traditional fairy tales, where a princess is rescued by a prince, The King's Decree is about two mutual friends supporting one another, finding love and enhancing each other's lives.