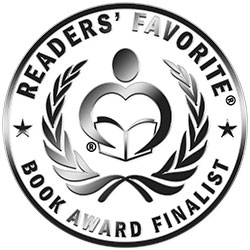 Reviewed by Ray Simmons for Readers' Favorite
I liked The Laird's Kidnapped Bride by Mysty McPartland very much. Actually, to be more accurate, I love the heroine of this historic novel, Lark. She is quite a woman. As you can guess by the title of the novel, Lark is kidnapped. As a matter of fact, the story opens right in the middle of the kidnapping, which is a great place to get a look at Lark's mettle as well as jump into the plot. I don't want to go into the reasons for the kidnapping as that would be something of a spoiler for the astute reader, but all is not as it first appears to Lark, and soon she will have to make some difficult decisions. Lark is more of an action person than she is a thinker, but she is far from stupid.

The thing I probably like most about The Laird's Kidnapped Bride, besides the unyielding Lark, is the dialogue. I'm not from Scotland so I don't really know how accurate this dialogue is, but it felt very fictionally accurate, both in the way it is written and spelled, and in the difference in tenor between most of the lairds and ladies and the common classes. The dialogue was as much fun as any I have read in a long time. If you want a flowing, fun read that ends too quickly, then read The Laird's Kidnapped Bride. You won't find a leading lady with more gumption anywhere. Mysty McPartland knows how to write great historical romantic fiction.