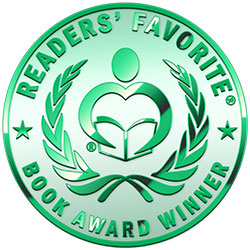 Reviewed by Emily-Jane Hills Orford for Readers' Favorite
We are all put on earth for a reason. We live, we give, we share and then we move on to join our Creator. Even trees have their reasons for existing. Mr. B had a marvelous, almost magical Christmas tree farm. Every year families came to choose the perfect Christmas tree. Mr. B cared for these trees, nurtured them until they were ready to be cut and decorated for that special day. The trees knew they were special and that, after leaving Mr. B's farm, they would be joining their Creator. There was one tree on the farm that was never cut, never sold. A scraggly, unattractive tree that grew very slowly. But this tree was extra special; it had a lesson to share with those who doubted the wisdom, the love, and the care of our One Creator. This tree didn't know he was special, not at first, but its life served as a testament to Mr. B's faith and the true love we can all share with our One Creator.

Deborah Hoffman's picture book story, The Last Christmas Tree, is beautifully told with a powerful message about faith and love. The plot develops with care and compassion so that young readers can easily follow the message that is being presented. At first, the reader will feel sorry for the little scraggly tree that no one wanted as their special Christmas tree, but at the climax, they learn another side to the story and they will experience the same sense of awe and wonder that this 'last' Christmas tree must have felt. The story is exquisite and exudes warmth and tenderness. This is a valuable teaching tool for young readers and a compassionately told story that will bring tears to the eyes, both young and old, of those who read it.