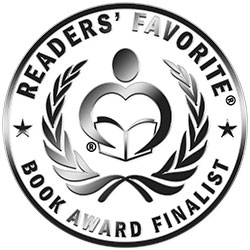 Reviewed by Romuald Dzemo for Readers' Favorite
Mystery, the occult, adventure, and the supernatural are all melded into one fantastic story in The Last Odinian by Alec Arbogast. It's a novel with a strong appeal to fans of urban fantasy. Guided by a telepathic message from his daughter, Edward Koenig comes to Pinemist Bay to find his family. In a town where nothing is what it seems, he knows his wife and daughter are in danger. Pinemist Bay has a shady past intrinsically linked to a pagan Scandinavian rite that has long been forgotten. Follow this character as he acquaints himself with a dangerous cult and navigates the less trodden paths of this mysterious town, risking the darkness that could swallow him. Can he confront the dark past of this town and still be same again? Will he be able to reconnect with his family and save them, with many evil eyes around him and strange happenings?

There is a lot to enjoy in this novel and what caught my attention is the meticulousness with which Alec Arbogast handles the setting. One gets the feeling that this is a story as much of a place as it is of the protagonist. The descriptions plunge the reader into the details of the woodlands, the strange topography, and the peculiarities of the city. The sense of mystery is so strong that it arouses the reader's curiosity and builds the tension. I got hints of Norse mythology in the writing and it is skillfully woven into the language. The pacing is measured, neither too fast nor too slow, but it is the author's ability to sustain the reader's attention that makes the story stand out. The Last Odinian will grab hold of your attention if you love beautiful and descriptive prose.