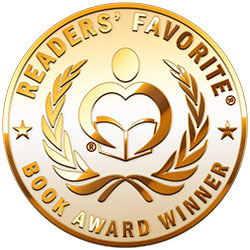 Reviewed by Romuald Dzemo for Readers' Favorite
The Leadership Gap: What Gets Between You and Your Greatness by Lolly Daskal is a book that every leader needs to read, one with the advice that many growing leaders never have the chance to hear. As I read this book, I thought about all the men and women who have driven me, and the patterns outlined in this well-crafted and compelling work surface very powerfully in their lives. Drawing from popular psychology, philosophy, and professional experience, the author unearths traits in leaders who fail because they rely solely on their skills and on what has consistently worked for them — which might not be relevant anymore.

In well-crafted prose and providing wonderful insights, the author illustrates how our skills and talents can become stumbling blocks on our way to greatness. And did you know that the overconfident leader can suddenly become the imposter, that the person who builds on truth can become a master at using lies to lead others, that the explorer can become the exploiter, and that the gifts that make us rise can turn against us when we fail to discern what really makes us grow and connect more intimately with ourselves and with others? The Leadership Gap: What Gets Between You and Your Greatness is a ground-breaking work on leadership, a book that showcases the author's leadership skills and experience so brilliantly that it will provoke a revolution in the hearts of up-and-coming leaders, and help those leading others to be more aware of the dangers that come with their skills. Lolly Daskal writes with confidence and leaves the reader in no doubt that she is a master of the subject. It's perfect leadership psychology.