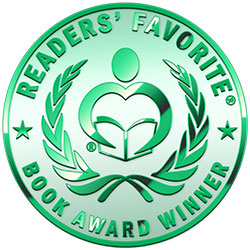 Reviewed by Joe Wisinski for Readers' Favorite
The Lightning Tamers by Kathy Joseph is the history of the men and women who have worked with electricity, from discovering its existence to its place in our modern life. The book begins with the early realization of what electricity is and how it was named. It continues with how scientists and inventors began to use electricity for practical purposes like building batteries and creating methods of communication, such as the telegraph and the telephone. The book is written around the stories of people who contributed to the understanding and use of electricity, such as Benjamin Franklin, Michael Faraday, Thomas Edison, and many more. There is a summary of each chapter, and the book is illustrated with pictures of significant contributors to the harnessing of electricity and drawings of their early electrical experiments. The book concludes with an extensive list of references and a comprehensive index.

The Lightning Tamers by Kathy Joseph is an amazing and fascinating book. Anyone interested in history or who wonders how mankind learned to harness electricity will find it hard to put down. It was interesting to learn the stories of the people whose names are behind terms everyone is familiar with, such as "volt" and "amp." Readers don't need to be a scientist or an expert in any of Joseph's topics because the book is written in easy-to-understand language. It is also extraordinarily well-researched. Joseph is a former teacher, and I can see this book as an invaluable textbook for high school or college students. I highly recommend it to teachers, students, and everyone who wants a well-written explanation of the intriguing topic of electricity.