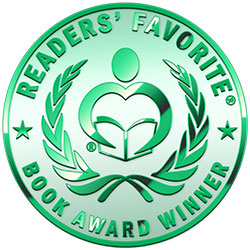 Reviewed by Michelle Randall for Readers' Favorite
Cypress Falls is a sleepy little town in Louisiana that gave rise to three sisters; twins Georgia and Ginger, and their older sister, Risa. At one time, Georgia and Risa sang together in a local band, but that is all water under the bridge and food for a longtime grudge that is probably being held against the wrong person. Georgia and Ginger now live in LA, and are coming home for Risa's only daughter's wedding. With sibling rivalry, old boyfriends, and lost loves, it is bound to be an eventful weekend. The Lonely Hearts Club is the story of three sisters, each lonely in their own way and for very different reasons. Author Sandra Edwards weaves together an old-fashioned tale of younger sister making it big and older sister feeling slighted with exes and might-have-beens to form a heart-warming tale of second chances.

The Lonely Hearts Club is the second book in the Southern Charmers series, and who doesn't love a story about some good ole southern men, with looks and charm. As the story develops, we learn that the longtime grudge between Georgia and Risa is really only one sided, and it is being fueled by someone who uses it to their advantage. Old feelings are rekindled and new romances bloom in the garden and backyard of the south. Author Sandra Edwards does an amazing job making you feel for each character and see their side of things. I found myself wanting to smack certain self-involved characters that were using the sisters for themselves, and just waiting, impatiently, for the truth to come out and the sisters to find their place together again. This is a wonderful book, nothing you wouldn't want your teen to read. Great for all ages of readers!