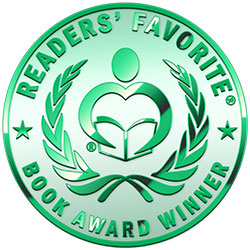 Reviewed by Tracy A. Fischer for Readers' Favorite
Two love stories intertwine in Richard Schwindt's new book, The Love Duology. Made up of two related novellas, Love Stacey and Love Susan, Schwindt's work is impressive in his ability to create realistic stories about strong women with somewhat fantastical backgrounds. In Love Stacey, Professor Stacey Trout, an amazingly bright mathematician without a memory of her own history, meets an older man who disappears almost as suddenly as he appeared in her life, but also leaves her his home and his diary. In Love Susan, Dr. Susan Call, psychologist, needs Stacey's help in figuring out the issues of a challenging patient, Andrew, with a very unique set of issues.

I understand that author Richard Schwindt wrote The Love Duology as a part of the International 3-Day Novel contest, in which authors are challenged to write a complete novel in a 72-hour time period. What makes his work even more impressive is that Mr. Schwindt actually wrote two complete stories in this time frame, both unique and interesting on their own. The author's creativity and ability to meld together the genres of fiction, mystery, sci-fi and even a bit of mysticism is astounding. I would highly recommend this work to any reader who loves a well-crafted short story, who is open to a merging of genres in a fantastic mix, and anyone interested in seeing just what type of wonderful work can be produced in a very, very short amount of time. The Love Duology is a worthwhile and fun read, and one you won't want to put down!