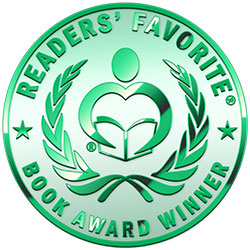 Reviewed by Neil A White for Readers' Favorite
The Maltese Pigeon by David Bishop is the most current installment in the successful Matt Kile Mystery novels. And although this is the fifth book in the series, those readers only just jumping aboard need not worry; The Maltese Pigeon reads very well as a stand-alone novel and will have many furiously searching out the first four while salivating over the release of a sixth.

Bishop's creation, Matt Kile, is a wise-cracking ex-homicide cop, ex-con, part-time private investigator and wanna-be author. In The Maltese Pigeon, Kile is hired by Catherine Martin, who has just inherited an original and priceless Faberge egg from her grandmother, to both find a buyer and to provide protection. Enter, stage left, a shady character (and requisite muscle) that will do anything to add the egg to their private collection. Add a subtle link to the last of the Romanov family, the last Czar of Russia, and a backup team employed by Kile of mischievous ex-cons. The rollicking adventure quickly builds up a good head of steam.

David Bishop's Matt Kile is a light-hearted homage to the gritty L.A. noir books of the 1950s, featuring a delicious dash of humor that keeps the storyline moving swiftly along like an L.A. county culvert after a heavy downpour. Needless to say, all is not how it seems, and a clever plot twist leaves Kile with a weighty decision to ponder. At just over 180 pages, The Maltese Pigeon is a quick read and will have the reader thirsting for more.