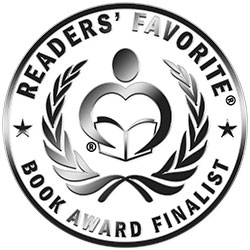 Reviewed by Amy Louise Hill for Readers' Favorite
The Mask, written by the late author Clayton Marshall Adams, is an inspiring story for young adults. The story follows a young boy named Mil who looks different from most other people. Mil lives alone in the woods, hidden away from villagers who mock him because of his appearance. Mil is a talented sculptor and enjoys making his creations. One day whilst looking for wood for his sculping, he stumbles across something lying on the ground. At first, Mil thought it was a bowl, but he couldn't have been more wrong; it was a mask. Mil loses interest and reaches to throw it away when, all of sudden, the mask talks! Mil instantly gets a bad feeling about the mask as he senses darkness radiating from it. Mil tries to remain uninterested, but the mask is persuasive and offers to make a deal, a deal Mil can't refuse. What was it that the mask had to offer Mil? Find out in this wonderfully written book, The Mask.

Author Clayton Marshall Adams has created a touching story that will have a huge impact on anyone reading it. The story is filled with lessons on why we shouldn't judge people by the way they look as it can affect them deeply to the point of hitting rock bottom. People need to be kinder in this world and this book proves why. I was sad to hear of Clayton's passing and that this was a true story that he wrote when he was only sixteen. Depression affects so many people these days and more must be done to support them with their mental health issues. The Mask is a masterpiece and should be in every school across the world because I feel it will have an enormous influence on how we treat people in their day-to-day life. I want to let Clayton's family know that their son's book, in my opinion, will change the world we live in, making us all kinder and more understanding human beings. I will cherish this beautiful story forever and will remind myself of Clayton's message every single day.