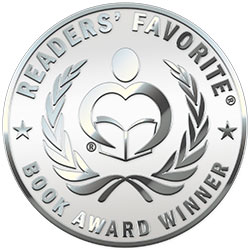 Reviewed by Michelle du Plooy for Readers' Favorite
Lisa Smith Molinari just got added to my list of favorite authors. Her writing technique is real, humble, and honest and has that touch of humor that everyone needs. In The Meat and Potatoes of Life, Lisa writes from experience and so you can feel it comes from the heart. Her story is a true-life account of day-to-day life, told as if she were writing a diary every day, just with a touch of humor to lighten even the worst encounters. She tells her story of how she got married to a Navy officer with a big heart but absolutely no sense of being a handyman around the house. Once married, they had three very different children together. She documents her day-to-day encounters, good and bad; how she decided to streamline her life by quitting her full-time job as a litigation attorney to stay home and become a full-time organized mom – or so she thought.

The Meat and Potatoes of Life is for everyone trying to figure out juggling life with a busy and unpredictable family, and a 110-pound dog named Dinghy. Whilst Lisa writes from her perspective, her book guides and teaches along the way, letting you know that life is not a schedule cast in stone, and rules must be bent and broken in order to get back on track and have a well-balanced family. A life tale later, and more than two and a half decades of marriage, parenting, and military life, they are happier than ever. I really love Lisa's style of writing. Her story is well told and uplifting for anyone starting out life as a family or anyone caught in the hubbub of life as it happens and feels that they can't get out of disorganized chaos. A must-read if you need some humor mixed in with your everyday challenges of running a very busy household. I can highly recommend this book.