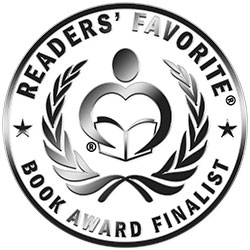 Reviewed by Rabia Tanveer for Readers' Favorite
The Moon, the Watching Witching Moon: Our Light and Companion is the first book in the Hearing Others Voices series by David Campbell Callender. This is a beautiful book that almost serenades the Moon, Earth's satellite, and how it has been the only constant for billions of years for Earth and us. In this simple yet poignant journey, the author shares details from his childhood to his adult life and shows how the Moon was an incredible companion for him. This gave the author the urge to learn more about the Moon and figure it out. From looking into the origins of the Moon to understanding its connection with Earth, the author examines everything with the eyes of a lover.

The illustrations, the writing style, and the actual narrative of The Moon, the Watching Witching Moon was an incredible treat. The narrative had a nostalgic feel to it and made me aware of what I never knew. Each chapter revealed a lot more about the Moon, the author, and the influence it had on the life of David Campbell Callender. To be honest, this book can double up as a memoir, thanks to how up close and personal the reader gets with the author. He didn't keep anything hidden. David Campbell Callender shared his hardships and his incredible journey of life that he spent with his family and with his friend, the Moon. I found the portions on Moon and its origins to be very entertaining. I loved the way David Callender showed how we affect the Moon. I could feel the love and adoration the author had for his friend the Moon. I loved this book.