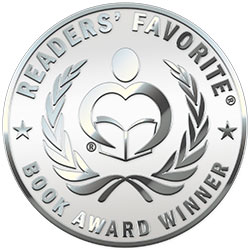 Reviewed by Mamta Madhavan for Readers' Favorite
The National Parks: A Century of Grace by Karla K. Morton and Alan Birkelbach is a fabulous collection of pictures, poems, and facts about the National Parks of America, which are extraordinary places where the beauty of the untouched wilderness can be experienced. Humans are always in search of finding meaning in Nature. The magnitude of what Nature offers can be felt through the pictures, descriptions, and poetry shared and will make readers aware of how blessed they are living close to the stunning beauty of natural wonders of nature in their lifetime. The two poets share their views on the seen and unseen beauty of the National Parks of America and take readers on a fascinating and adventurous journey to appreciate the offerings of nature.

The National Parks: A Century of Grace will encourage travelers to visit any one of these National Parks to experience the wonders of nature. The pictures and the poems capture the beauty of these National Parks, making it tangible to readers. 'Crater Lake Blue' is my favorite poem in the book, more so because I am fascinated by different shades of blue, and the poet, Karla, pulls readers into the beauty of the Crater Lake National Park and will leave them speechless. Alan Birkelbach captivates readers with his poem 'What We Abandon,' which makes the beauty of the Glacier National Park, Montana, and Canada palpable to readers. All the poems are unique in their own way as they speak about each one of the National Parks mentioned in the book. The approach to the topic is avante-garde and I liked the poets' poems on all the National Parks based on their perception of these places. This book will no doubt be re-read and also used to plan trips to any one of these National Parks.