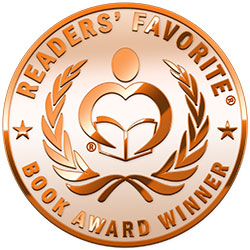 Reviewed by K.C. Finn for Readers' Favorite
The Nosferatu Conspiracy: Book Two, The Sommelier is a work of fiction in the horror, action, and supernatural subgenres, and was penned by author Brian James Gage. The work is intended for the mature adult reading audience owing to the presence of graphic violence and explicit combat situations throughout and it follows on from the first book in the series, The Sleepwalker. In this gory alternate history filled with secret pacts and dangerous new figures, the author explores the 'real' reasons for the onset of the First World War by introducing us to the murderous and bloodthirsty Elizabeth Báthory, whose immortality tempts Kaiser Wilhelm to ally with her as he seeks to conquer the world.

After really enjoying the exploits of Rasputin in the first book, I was fascinated to see this series move into new territory with the First World War, and even more excited by the presence of Elizabeth Báthory as such a central figure to the narrative. Chilling and terrifying in equal measure, author Brian James Gage creates the kind of intelligent and convincing historical horror novel that makes you feel like the history you know really is a lie, and this is the terrifying truth that will keep you awake at night. The plot is clever and never feels contrived to 'fit' with known history, such is the intricacy of the research and structure involved. The dialogue too is a standout feature, giving all the trademarks of classic, sinister horror and wartime action, without ever becoming laughable or clichéd. Overall, I would not hesitate to recommend The Nosferatu Conspiracy: Book Two, The Sommelier for fans of espionage fiction, war stories, supernatural tales, and horror. This novel delivers it all, and then some: a truly unmissable read.