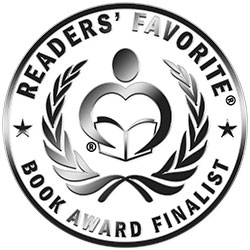 Reviewed by Mamta Madhavan for Readers' Favorite
The Old Man And The King by Joe Corso is an action packed entertainer that revolves around Lom, a seventy-two-year-old Korean War vet, originally from the hills of Tennessee, who is now settled in New York after being discharged from service. Toby, the King, meets Lom at the Good Burger restaurant in midtown Manhattan as he escapes from a bloody shootout on Second Avenue. Lom misses his old life of adventure, danger, and intrigue, and he is interested in finding out who is trying to harm the King. Readers will be gripped as the story takes them on a ride through different places, finally leading them to jewel thieves and gun runners. Will the Old Man be able to save the King?

The author weaves a good plot filled with suspense, intrigue, mystery, and a hint of romance between the Old Man and Martha, which gives a gentle touch amid all the action in the story. All the characters are well portrayed and strong and they leave a lasting impression in the minds of readers. The author handles the meeting between Lom and Toby well and, along with Charlie, they add to all the fun and action in the story.

I enjoyed the story with all its characters and settings. It is an amazing and absolutely novel idea to have a seventy-two-year-old hero in the story. There is an element of urgency that in turn gives a good pace and movement to the plot and makes readers curious to know what is going to happen next. It is definitely a good read for all readers who love action and suspense stories.