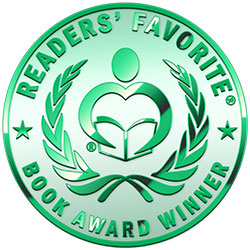 Reviewed by Romuald Dzemo for Readers' Favorite
In The One Apart: A Novel, Justine Avery introduces readers to Tres, an ageless adult who is reborn as a baby to a teenage mother. Here begins the mystery because, young as he is, he has the intelligence and wisdom of an old man. Yet, he has to deal with two serious problems — figure out who he really is and his mission, and bear the pain of not living an ordinary life. And as if his predicament weren't enough cause for pain, he is a hunted man, hunted by an evil that is about to destroy the world. No one seems to know about it, but he does, and only he can stop it. Can a young mother help him get the protection he needs and the strength required to fight such an evil? It's for the reader to find out.

First off, I must say that I was taken by the originality of the concept of the story and the plot is like nothing I have read anywhere. I enjoyed the bond between the young mother and her ageless little baby and from the moment I met the characters, I became very keen on discovering what their fate would be. Justine Avery breaks the laws of nature and lifts a veil, revealing a world that readers will become immediately curious to discover, a world of strange possibilities. From the deft treatment of the conflict to the sophisticated plot, to the masterful thematic development, The One Apart: A Novel reveals the work of a conscientious and gifted writer. Great plot, wonderful pacing, and memorable characters! You'll feel a strange familiarity with the characters and will want to be part of their world.