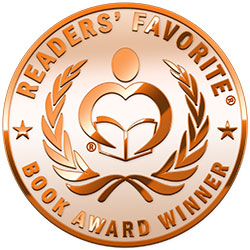 Reviewed by Joy Hannabass for Readers' Favorite
Are you among the many people who think that doctors have a job of leisure? Have you ever wondered what it is like for a doctor to get out of bed to go to the hospital to treat an emergency? Dr Dianna Reed writes "The Other End of the Stethoscope" to inform and educate people about the life of a doctor: the rigorous training involved, the daily routine of medical practice and the difficulties of reconciling the business of medicine with our ultimate goal of healing. She stresses how the health care and malpractice crises affect physicians, and on how the doctor-patient relationship has suffered. After reading this book, I have an altogether different outlook on doctors in general! As a neurologist, Dr. Dianna Reed uses her own experiences, along with the experiences of other physicians in the healthcare system to explain some of the situations doctors face in their everyday work. In the six chapters in this book, Dr. Reed enlightens her readers on the business aspect of being a doctor, such as: a Career in medicine; the practice of medicine; the business of medicine; liability in medicine; the Doctor as patient; and the future of medicine from a physician's perspective.

This is a book that everyone would benefit from. It really helped me to know what my doctors face as they see very different patients from day to day. I have always said that it takes a special person to be a doctor or nurse, and after reading this book, it confirms what I have always believed. Doctors are special people that we all should love and respect for what they do to help people on a daily basis.